SpaceOAR Improves Patients'
Quality of Life
There are approximately 164,690 new cases of prostate cancer in the United States each year, making it the most common cancer among men.
SERO is proud to offer SpaceOAR, a biocompatible gel that minimizes the side effects of radiation treatment for prostate cancer.
SpaceOAR is a hydrogel placed between the rectum and prostate. The gel reduces exposure to radiation by up to 24%, and is naturally absorbed in the body after six months. During radiation therapy, SpaceOAR acts as a spacer between the rectum and prostate, resulting in decreased rectal injury. Additional advantages of SpaceOAR include:
Improves comfort during and after treatment
Significantly reduces rectum radiation exposure
Less rectal pain during treatment
One-time application, eliminating the need for repeat visits
Protects patients from short-term and long-term side effects
Questions? Call a doctor at (704) 380-0730 or send us a message below. We'll get back to you quickly.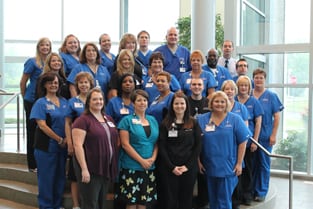 Southeastern Radiation Oncology Group (SERO), has lead the Carolinas in Radiation Oncology for more than 25 years. Our organization is home to 30+ world-class, board-certified doctors, and our team includes the best radiation oncologists, PAs, and nurses in the region. We operate in 20 locations in the Charlotte Metro area and employ the combined resources and expertise of multiple organizations in delivering personalized care to each and every patient.
Prostate Cancer Learning Center
Speak with a doctor
today!