A Non-Invasive Alternative to Surgery
Radiation therapy may be given as an alternative to surgery or in combination with surgery for non-melanoma skin cancers.
Advantages of Radiation Therapy
Minimizes scarring and cosmetic damage.
Treats cancers in delicate areas, particularly near the eyes, nose, ears, and mouth.
Cures skin cancer with a high rate of success.
Allows patients on blood thinners to continue therapy without the dangers of medication interruption which is typical of surgical intervention.
Treatments are short and painless.
Healing occurs quickly and there is no risk of infection.
Generally approved by major insurance companies, including Medicare.
Side effects are generally mild, and go away quickly.
Questions? Call a doctor at (704) 380-0730 or send us a message below. We'll get back to you quickly.
Download our Skin Cancer Ebook today!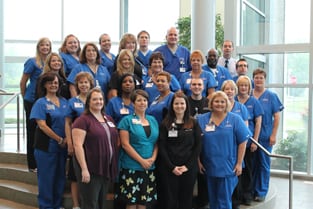 Southeastern Radiation Oncology Group (SERO), has lead the Carolinas in Radiation Oncology for more than 25 years. Our organization is home to 30+ world-class doctors, and our team includes the best radiation oncologists, PAs, and nurses in the region. We operate in 18 locations in the Charlotte Metro area and employ the combined resources and expertise of multiple organizations in delivering personalized care to each and every patient.
Skin Cancer Learning Center
Speak with a doctor
today!