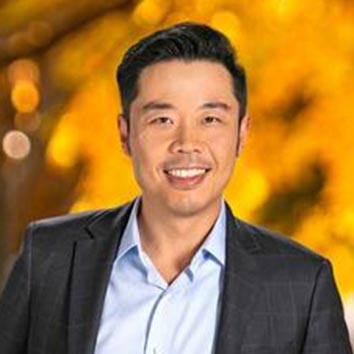 Gordon Guo, MD
location_on
Atrium Health – Lancaster Radiation Therapy Center
About Dr. Guo
Board Certification
American Society of Radiation Oncology (ASTRO)
American Brachytherapy Society (ABS)
ABR Online Longitudinal Assessment (OLA)
---
Education
Mount Sinai Beth Israel
2015 — 2016
New York, NY
Brachytherapy Fellowship
University of Manitoba
2010 — 2015
Winnipeg, Manitoba, Canada
Radiation Oncology Residency
MD Anderson Cancer Center
2013
Houston, TX
Resident Elective
University of Toronto
- 2007
Toronto, Ontario, Canada
Doctor of Medicine
University of Waterloo
- 2003
Waterloo, Ontario, Canada
Doctor of Medicine
---
Employment
Assistant Professor, GU/GYN Service Chief, Brachytherapy Service Chief, Indiana University Simon Cancer Center
2016
Indianapolis, IN
Assistant Professor, Department of Radiation Oncology, University Hospitals Seidman Cancer Center
2020
Cleveland OH
---
Publications
Find Dr. Guo's full list of publications on PubMed here.
Gordon Guo, Zainab Almomen, Brady Cripe, Drew Hedges, William Rios Izquierdo The Planned vs Actual Dosimetric Effect of Bladder Filling on Patients receiving salvage pelvic radiotherapy after prostatectomy Accepted for publication. Radiation Therapist 2021
Gordon Guo, Keith Sutherland, Candace Myers Pascal Lambert, Harvey Quon. Prospective swallowing outcomes after IMRT for oropharyngeal cancer: dosimetric correlations in a population-based cohort. Oral Ocology. 2016 Oct; 61:135-41
Henan Zhao, Xiaotang Yu, Yanfang Ding, Jinyao Zhao, Guang Wang, Xian Wu, Jiyong Jiang, Chun Peng, Gordon Zhuo Guo, Shiying Cui. MiR-770 5p inhibits cisplatin chemoresistance in human ovarian cancer by targeting ERCC2 Oncotarget. 2016 Aug 16; 7(33): 53254–53268
Zhao H, Liu S, Wang G, Wu X, Ding Y, Guo G, Jiang J, Cui S Expression of mir-136 is associated with the primary cisplatin resistance of human epithelial ovarian cancer. Oncology reports 2015;33:591-598.
Zhang X, Guo G, Wang G, et al. Profile of differentially expressed miRNAs in high-grade serous carcinoma and clear cell ovarian carcinoma, and the expression of mir-510 in ovarian carcinoma. Molecular medicine reports 2015;12:8021-8031.
Yu X, Zhang X, Bi T, Ding Y, Zhao J, Wang C, Jia T, Han D, Guo G, Wang B, Jiang J, Cui S. MiRNA expression signature for potentially predicting the prognosis of ovarian serous carcinoma. Tumour Biology 2013;34:3501-3508.
Zhao JY, Liu CQ, Zhao HN, Ding YF, Bi T, Wang B, Lin XC, Guo G, Cui SY. Synchronous detection of miRNAs, their targets and downstream proteins n t ransferred FFPE sections: Applications in clinical and basic research. Methods. 2012;58:156-163.
Guo G, Morrison DJ, Licht JD and Quaggin SE. WT1 activates a glomerular-specific enhancer identified from the Human Nephrin Gene Journal of American Society of Nephrology: JASN 2004;15:2851-2856.
---
Presentations
McClelland S 3rd, Le Y, Ng SK, Guo GZ: Can HDR Brachytherapy Achieve superior Proximal Seminal Vesicle Coverage to LDR brachytherapy? A DOsimetric Comparison of two Brachytherapy Boost Modalities. Abstract 20000697, Radiological Society of North America, 106th Annual Meeting, 2020.
Yi Le, Zheng Gu, Matthew Napiwocki, Gordon Watson, Gordon Guo. A plan quality assurance QA) method for HDR breast brachytherapy with multi-lumen balloon applicator and HDR interstitial prostate brachytherapy American Brachytherapy Society Meeting, Miami, FL, 2019
Hinton J, Schilder J, Guo, G. High-dose-rate Brachytherapy following concurrent chemoradiotherapy for locally advanced cervical cancer: Early outcomes after adoption of MRI-Guided 3-D volumetric planning American Brachytherapy Society Annual Meeting, San Francisco, CA. 2018
Gordon Guo, Lawrence Tena, Tracy Ng. High-dose-rate Brachytherapy boost in addition to IMRT for nasopharyngeal carcinoma ASTRO Annual Scientific Meeting, Boston, MA. 2016
Gordon Guo, Pascal Lambert, Naseer Ahmed, Garry Schroeder, Derek Fewer, Shaun Loewen. Aggressive local therapy may improve survival in NSCLC patients with limited brain metastases ASTRO Annual Scientific Meeting, San Francisco, CA. 2014
Gordon Guo, Candace Myers, Keith Sutherland, Pascal Lambert, Jim Butler, Harvey Quon. Prospective swallowing outcomes after IMRT for oropharyngeal cancer: dosimetric correlations in a populationbased cohort. ASTRO Annual Scientific Meeting, International Journal of Radiation Oncology * Biology * Physics Vol. 84, Issue 3, Supplement, Page S480. Boston, MA. 2012
Goldstein, J., Guo, G., Li,C., S.E. Quaggin. A simple and reproducible genetic model to study glomerulosclerosis in the mouse. American Society of Nephrology 39th Annual Renal Week Meeting. San Diego, CA. 2006
Cui, S., Li, J., Guo, G., S.E. Quaggin. Innocent bystander theory for progression to glomerulosclerosis in a transgenic mouse model, American Society of Nephrology, St. Louis, MO. 2004
Gordon Guo, Debra J. Morrison, Jonathan D. Licht and Susan E. Quaggin. The Wilms Tumor Suppressor Gene binds to a podocyte-specific enhancer from the Human Nephrin Gene. Annual Conference of American Society of nephrology, San Diego, CA. 2003
Gordon Guo, Chenglin Li, Vera Eremina, and Susan E. Quaggin. Podocytopenia leads to glomerulosclerosis in transgenic mice. Annual Conference of American Society of nephrology, San Diego, CA. 2003
---
Books
Tirkes, Temel (Ed.) Prostate MRI Essentials – A Practical Guide for Radiologists Hardcover ISBN 978-3-030-45934-5 eBook ISBN 978-3-030-45935-2 Springer International Publishing 2020 Chapter 11: Prostate MRI from Radiation Oncology Perspective
---
Committee
NRG GU Committee
NRG Cervix Cancer Committee
For Radiation Oncology Question Writing Committee
CWRU Radiation Research Safety Committee (RRSC)
Faculty Recruitment Committee
Medical Residency Interview Committee