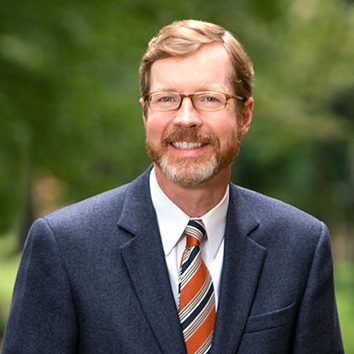 William B. Warlick, Jr., MD
location_on
Novant Health Weisiger Cancer Institute
About Dr. Warlick
Board Certification
May 4, 1999
Licensure
North Carolina
South Carolina
Utah
Board Certification
American Society of Therapeutic Radiology and Oncology
American College of Radiology
American Medical Association
Southern Oncology Association
---
Awards & Affiliations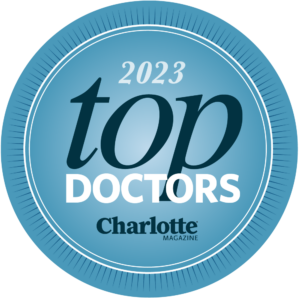 ---
Education
Davidson College
Davidson, NC
B.A. in History
Reserve Officer's Training Corps Scholarship
Medical College of Georgia
Augusta, GA
M.D.
University of Utah Hospital
Salt Lake City, UT
Residency - Department of Radiation Oncology
Chief Resident, 1997-1998
Walter Reed Army Medical Center
1994 — 1995
Washington, D.C.
Internal Medicine Internship
---
Employment
SERO
2002-Present
Charlotte, NC
Department of Surgery, Uniformed Services University
1999
Bethesda, MD
Department of Radiation Oncology, Walter Reed Army Medical Center
1998
Bethesda, MD
National Cancer Institute/National Institutes of Health
1998
Bethesda, MD
---
Publications
Find Dr. Warlick's full list of publications on PubMed here.
Warlick, W.B., O'Rear, James H., Gaffney, David K., Leavitt, Dennis D., "Dose to the Contralateral Breast: A Comparison of Two Techniques Using the Enhanced Dynamic Wedge Versus a Standard Wedge." Medical Dosimetry. 22: 185-191, 1997.
Warlick, WB, Sause, WT. " Bladder Conserving Treatment for Invasive Bladder Cancer: 10 yr Results." Abstract for American Society of Therapeutic Radiology and Oncology, San Antonio, TX. Oct 1999.
Petroski, RA, Herring J, Sun L, Shea-Donahue T, Warlick WB, Smith CV, Connelly RR, Moul JW. "External Beam RadiationTherapy after Radical Prostatectomy: Efficacy and Impact on Potency and Urinary Continence." Abstract for the Annual Meeting of the American Urological Association, Aug 2000. Currently submitted for publication.
---
Invited Lectures
American Society of Radiological Technologists, Salt Lake City, Utah, October 1997. Presentation: HIV/AIDS and Associated Malignancies.
US TOO, Inc. Prostate Cancer Support Group. Washington DC. April 2000. Presentation: Interstitial Implants for Prostate Cancer: Walter Reed AMC Early Results.
National Cancer Institute Oncology Lectures. Washington DC. August 2000. Presentation: Early Stage Prostate Cancer.
---
Protocol Development
Refined Equipment and Procedures for Prostate Cancer Treatment
Detection of Radio-opaque Intra-prostatic Markers during External Beam Radiation Treatment. Accepted by Walter Reed AMC Institutional Review Board. March 2001. Actively enrolling patients.
Prostate Brachytherapy. Coordinator for implant program at Walter Reed AMC.
Intravascular Brachytherapy. Completed Training Program, March 2001. Cardiovascular Research Institute, Washington, DC.
Intensity Modulated Radiation Therapy. Completed Training Program, Feb 2001.
Sponsored by Medical Technology Management Institute, Chicago, IL.
---
Committee
Service and Committees
Principal Investigator, Radiation Therapy Oncology Group
Walter Reed Army Medical Center
Clinical Breast Care Project
Walter Reed Army Medical Center
Breast Cancer Steering Committee
Walter Reed Army Medical Center
Cancer Committee Member/Tumor Registry
Walter Reed Army Medical Center