SERO helps find Cancer Support Groups in Charlotte, NC and surrounding areas for patients living with cancer.
What is a Cancer Support Group?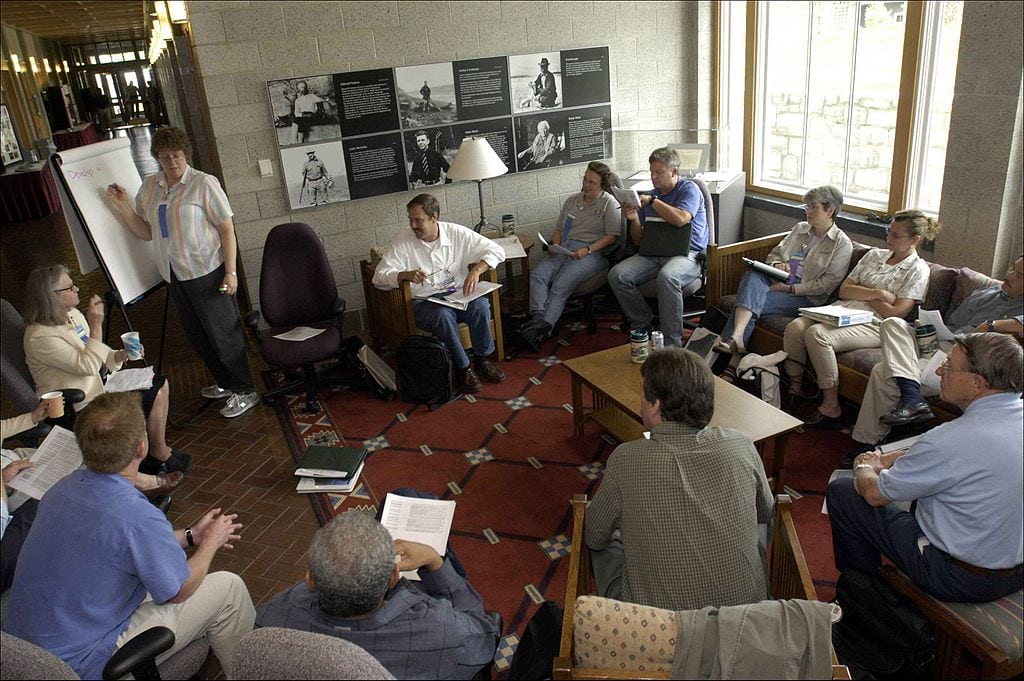 While the experiences of people who have been diagnosed with cancer may vary widely from person to person, most people experience some degree of uncertainty, fear, and anxiety in the face of a cancer diagnosis. In many cases, feelings of stress and bewilderment will seem overwhelming, or you may feel numb with shock, particularly if you have recently received a diagnosis.
During such challenging times, it can be hard to recognize the importance of caring for your emotional well-being. You may find it difficult to even think about the measures you can take to help manage the stress and anxiety of living with cancer.
Whether you are facing a recent cancer diagnosis, undergoing treatment, dealing with the challenges of living with cancer, or adjusting to life after cancer, support groups can help by offering a setting where you can talk with other people who have had similar experiences. Many different types of cancer support groups exist to help patients and their family members cope with their illnesses, including community groups, charitable organizations, and online networks or forums. Some are held in peoples' homes, some are held in hospitals, schools, or community centers, while others exist only online.
SERO works with patients and their loved ones to help find the right fit. We can point you in the right direction to find cancer support communities in Charlotte, NC and arrange for the mental health services that can help you best manage your care.
The Benefits of Cancer Support Groups
Coping with cancer can be lonely, even when you're surrounded by family and friends. Talking to someone, and learning how to best care for yourself, can help relieve some of the negative emotions of receiving a cancer diagnosis, as well as fortifying your mind and body as you fight to get better.
The medical community has compiled a great deal of research over the course of the last two decades on the impact of emotional well-being in cancer patients. The results have consistently demonstrated that working with a cancer support group, both in person and online, tends to help people develop a greater ability to cope with the challenges of living with cancer and a higher overall quality of life. In many cases, just talking to someone about what you're going through can make a significant difference in the way you feel.
In particular, three types of stress are common and negative in people living with cancer:
Loneliness
Loss of control
Loss of hope
Participating in communities for cancer support helps to assuage all three stressors and has been shown to reduce instances and intensity of depression, strengthen the zest for life, and help patients develop new, more positive attitudes toward living with cancer.
Find Cancer Support Groups in Charlotte, NC
If you are a person living with cancer, it's important to talk to your doctors and care team about your emotional well-being. If you are a SERO patient, your doctor can help you learn more about Cancer Support Groups in Charlotte, NC and will work with you address your specific needs.
Resources for Cancer Support Groups in Charlotte, NC
Charlotte, NC hosts a variety of cancer support groups that serve individuals and their families as they fight against cancer. A few examples include:
Buddy Kemp Cancer Support Center: This cancer support center is run through Novant Health. Those who have been diagnosed with cancer are able to find support through this cancer network.
Levine Cancer Institute: Atrium Health has a variety of support groups through their Levine Cancer Institute. One example is their survivorship support group which brings in survivors to talk about their journey.
Cancer Support Group: This support group is located in the Ballantyne area and meets in the St. Matthew Catholic Church on the first Thursday of every month. The group provides support to individuals and their family members.
The groups above are just a small sample of the groups available in Charlotte. Click on the links below to learn more about support groups and to find a Cancer Support in Charlotte, NC:
Cancer Support Groups in the Surrounding Areas
If you're dealing with cancer but aren't based in Charlotte, there are many other support groups throughout the United States that can help you move forward. Below are some examples of groups that can support cancer patients, survivors, friends, and family in the Southeast.
Cancer Support Groups in Raleigh
Cancer Support Groups in Atlanta
Cancer Support Community Atlanta: The Cancer Support Community is one of the largest cancer support groups in the world. This group provides psychosocial support for individuals and their family members as they battle cancer.
Winship Cancer Institute: This group is run through Emory University. On a monthly basis, the group brings in speakers to talk on various types of cancer. The institute also offers support to individuals and their family members who are battling cancer.
Perimeter Church: Perimeter Church in Atlanta, GA provides religious support for families who are dealing with cancer. The church hosts a support group for individuals who would like a safe place to share their concerns regarding their illness. The group also brings in survivors to talk about how their diagnosis and treatment journey impacted them and their family members.
Cancer Support Groups in Virginia Beach
General and Specialized Cancer Support Groups
Cancer support groups come in all types and are available almost anywhere. If you're a SERO patient in Charlotte with friends and family in California, you can each attend different groups to get the support you need. You can also choose what type of group you think you will identify with most. There are groups that welcome everyone as well as groups that revolve around a specific type of cancer, which help patients and survivors more closely relate to one another. Find the support group that fits your needs, or work with your doctor to find the option that can provide you with the best resources.
https://treatcancer.com/wp-content/uploads/2020/01/charlotte-nc-cancer-support-groups.jpg
668
1000
Jay Hansbrough
https://treatcancer.com/wp-content/uploads/2021/05/logo-base.png
Jay Hansbrough
2020-01-13 07:26:00
2020-06-01 20:51:51
Cancer Support Groups in Charlotte, NC, and the Surrounding Area