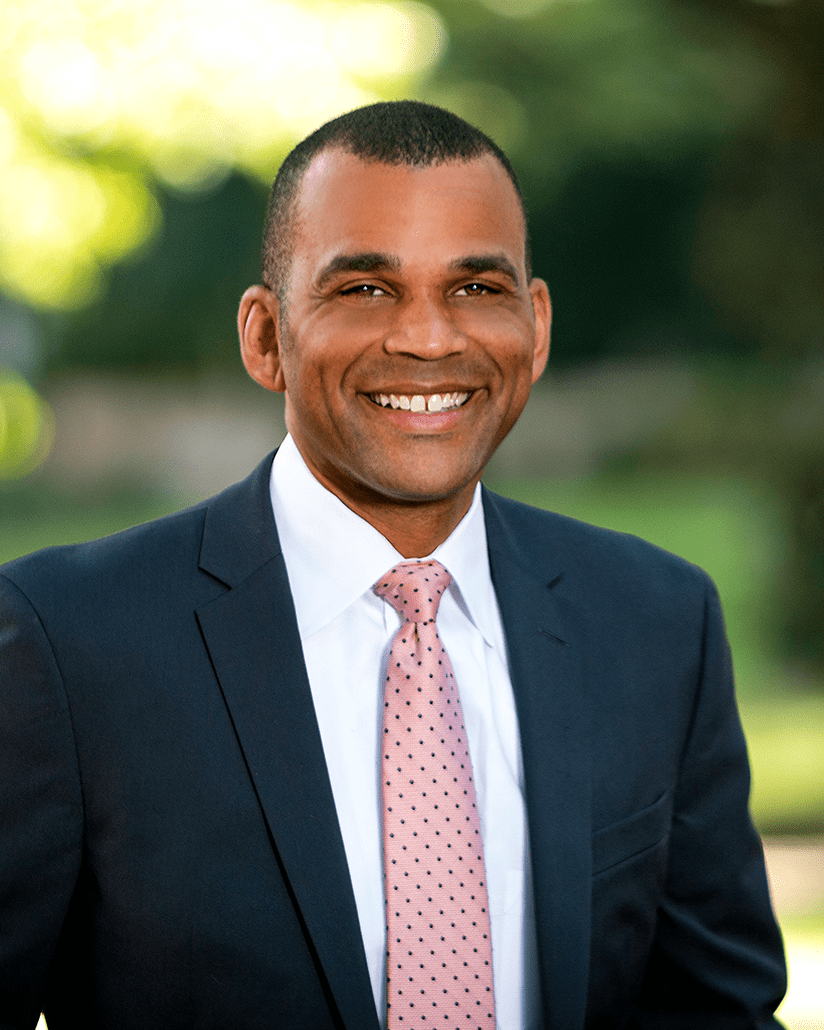 At SERO, we are committed to fostering meaningful relationships between patients and providers. Connecting on a deeper level allows our physicians to deliver exceptional and personalized care. To build greater trust, we feature monthly interviews with our physicians so you can learn more about our team and their lives outside of the office.
This month, we are excited to introduce you to Dr. Jerome M. Butler, Jr. Dr. Butler is the Oncology Service Line Director for CaroMont Health in Gastonia, Lincolnton, and soon to be at the new hospital in Belmont. He is responsible for overseeing medical oncology, radiation oncology, surgical oncology, pulmonary, GI, and pathology. He joined SERO in 2008 after completing his residency at Wake Forest University Baptist Medical Center. Dr. Butler is a "triple deac," completing undergrad, medical school, and residency at Wake Forest in Winston-Salem, NC.
Tell Us About Your Family
I was born in Washington, DC and grew up in Annapolis, MD on the Chesapeake Bay. I attended Gonzaga College High School, an all-boys Jesuit school in Washington, DC. I have an older sister, Jereme, who is a pediatrician in Southern California and also a "triple deac!" My father, Jerome Sr., and mother Patricia still reside in Annapolis, MD.
I met my wife, Kemery, at the beginning of medical school at Wake Forest. She attended Duke University and is from New Jersey. We were married one week after we both graduated from Wake Forest University School of Medicine. I performed my radiation oncology residency at Wake and Kemery completed a pathology residency and fellowship in cytopathology at Wake. We have two children, Jerome III and Savannah. We have resided in Belmont, NC since 2008.
Why Did You Choose to Pursue a Medical Career?
My sister, Jereme, is seven years older and she always said that she was going to become a doctor since we were young. Looking up to my big sister for everything, I naturally wanted to follow in her footsteps. Playing doctor with each other when we were young as well as having parents that inspired us to accomplish our dreams, it was a natural fit.
Can You Describe Your Career at SERO?
During my intern year at Carilion in Roanoke, VA, my program director stated that I reminded him of a former resident, Dr. Art Chaney, who was also a radiation oncologist. Art was a partner in SERO, and I reached out to him in 2003. I met him, his wife, and his children in Lake Norman and we instantly hit it off and had a connection. I fell in love with the area and was blessed to be offered a partnership position in SERO when I completed my residency.
During my time at SERO, I have served in many roles. I serve as the co-chair of our Manpower Committee, creating the group's monthly work schedules for our physicians and making hiring decisions for new physicians. I have led our recruiting committee and I serve on the Finance Committee as Assistant Treasurer.
I am also the current Secretary of SERO, a member of the Executive Committee, the physician lead for our Advanced Practice Practitioners (APPs), and the physician lead for our Diversity, Equity, Inclusion (DEI) committee. As mentioned above, I also represent SERO proudly as the Oncology Service Line Director at CaroMont Health.
What Do You Like to Do in Your Free Time?
In my spare time, I enjoy spending time with my wife and two children. We enjoy traveling, boating, riding jet skis, motor crossing, and mountain biking. We are blessed to live an active life with our 3-year-old dog, Boone. I am an active parishioner at Queen of the Apostles Church, where I participate in the Ministry of the Liturgy and the Passion Play, where I portray Jesus in the annual re-enactment of the Passion of the Lord. One of my greatest passions is outreach to underserved populations and finding ways to improve the lives of homeless individuals.
https://treatcancer.com/wp-content/uploads/2018/08/Jerome-M.-Butler-MD-SERO.png
1030
824
admin
https://treatcancer.com/wp-content/uploads/2021/05/logo-base.png
admin
2021-11-23 16:01:46
2021-11-23 19:17:07
Meet Dr. Jerome M. Butler, Jr., SERO's November Provider of the Month