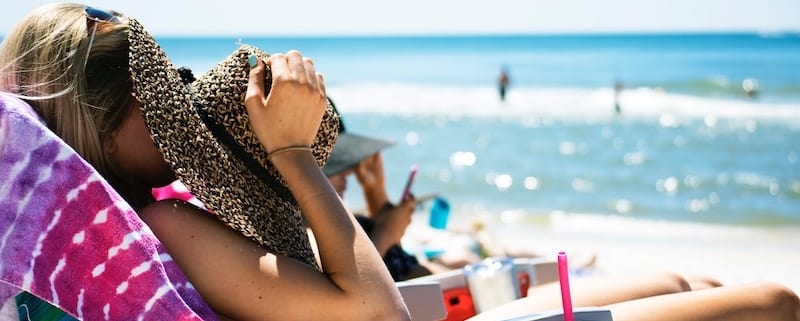 Melanoma Detection & Prevention
May is National Melanoma/Skin Cancer Detection and Prevention Month and the story here is reasonably positive. Most people know that melanoma is a worrisome cancer but the good news is that 84% present with early, localized disease and of that group 98% survive without recurrence at 5 years. Unfortunately 9% of melanoma patients present with regional spread to adjacent lymph nodes where more aggressive treatment with multimodality strategies incorporating surgery, immunotherapy and radiation are critical. The success rate even with these more advanced tumors keep improving with most recent data showing a 63% 5 year disease free survival. Certainly the best strategy with melanoma is aggressive screening for those at risk and excision of any suspicious skin lesions.
For those with non-melanoma type skin cancers such as basal and squamous cell cancers the picture is concerning with increasing prevalence in our aging population and escalating sun exposure. We all know that some sun exposure is healthy but any sunburn should be avoided. These cancers have many options for management depending on the extent of involvement. Radiation therapy using superficial penetrating ionizing beams have been used for decades prior to more recent use of modern Mohs surgery. Superficial radiation is still a wonderful therapy for nonsurgical treatment of various sites around the body on which it may be difficult to perform surgery for cosmetic or other reasons. Superficial radiation also can be delivered in those at risk for complications from anesthesia or who are on blood thinners where the removal of the blood thinner for the surgery would raise some risk. Frequently, high risk squamous cell cancers may require postoperative radiation to better guarantee freedom from recurrence. High risk tumors requiring additional radiation may be ones that have high grade histology under the microscope, close or positive margins, nerve invasion seen at pathology assessment, or those with a history of rapid recurrence. Most courses of radiation for skin cancers require 2-5 weeks of daily 15 minute visits scheduled 3-5 times per week depending on the specific site and subtype of skin cancer.
For more facts and information on skin cancers from the American Society for Radiation Oncology, of which SERO is an active member, click here.
https://treatcancer.com/wp-content/uploads/2017/05/melanoma-skin-cancer-prevention-month.jpg
533
800
Lianna Palkovick
https://treatcancer.com/wp-content/uploads/2015/08/SERO-logo-PNG-450x174.png
Lianna Palkovick
2017-05-29 09:18:53
2019-09-30 18:54:26
Melanoma Detection & Prevention