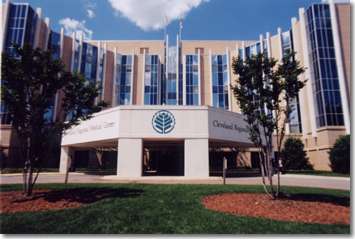 LCI - Cleveland Radiation Therapy Center
201 East Grover Street
Shelby, NC 28150
New Patients/Providers:
(704) 380-0730
Current Patients/Providers:
(704) 487-3144
---
The Atrium Health Cleveland Radiation Therapy Center offers a full range of oncology and hematology services including diagnosis, treatment, patient education, and support services. Certified by the American College of Surgeons as a Community Hospital Cancer Program, all cancer services are currently located on the Levine Cancer Institute campus.
SERO's Radiation Oncology services include:
A linear accelerator with photon and electron capabilities
Three-dimensional conformal radiotherapy and computerized treatment planning
Ultrasound with guided transperineal prostate seed implants
In-house intracavitary cesium brachytherapy implants for GYN cases
Through our affiliation with Southeast Radiation Oncology Group and Carolinas Medical Center's Blumenthal Cancer Center we have access to high dose rate brachytherapy, stereotactic radiosurgery and PET (Positron Emission Tomography) scanning for staging of patients with cancer.
Patient/family education
Location Map
Directions
Atrium Health Cleveland is located at 201 East Grover Street, convenient to Highways 18, 74, 150, and 224. Radiation oncology department staff are available to answer questions at 487-3144.
Directions to Cleveland Regional Medical Center from Charlotte, NC
South on I-85 from Charlotte through Gastonia, NC
Exit i-85 onto Highway 74 West at exit 10-B-Kings Mountain/Shelby
Travel approximately 12 miles
Upon entering Shelby; travel to the fourth stop light (Burger King on the right) and turn right on Delkalb Street
Travel on Delkalb Street until you can go no further, the hospital will be in front of you.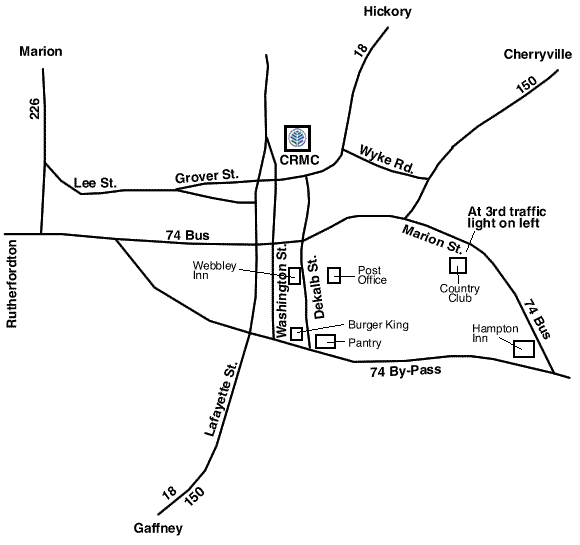 Scroll to top