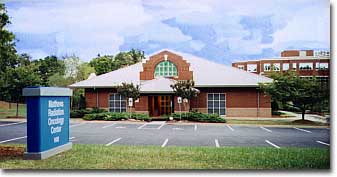 Matthews Radiation Oncology Center
1400 Matthews Township Parkway
Matthews, NC 28105
New Patients/Providers:
(704) 380-0730
Current Patients/Providers:
(704) 845-8800
Hours:
Monday-Friday: 8AM-5PM
Saturday-Sunday: Closed
---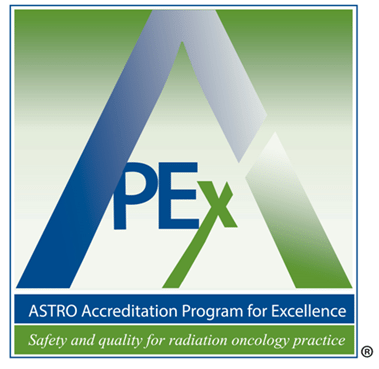 Comprehensive Cancer Services in Matthews, NC
At SERO, our goal is to deliver seamless oncology care to Matthews residents. That is why our radiation oncologists proudly provide radiotherapy services at Novant Health Cancer Institute – Matthews.
Radiation Services in Matthews
To offer the most state-of-the-art diagnostic and cancer-fighting tools, Novant Health Cancer Institute – Matthews is equipped with modern technologies such as:
Stereotactic Body Radiotherapy (SBRT)
How to Schedule an Appointment
Are you unsure if radiotherapy is appropriate for your cancer type and stage? If so, meet with one of our skilled radiation oncologists in Matthews. 
New Patients
To schedule a consultation, call (704) 333-7376 or complete this form.
A representative from your preferred SERO location will contact you as soon as possible.
Current Patients
Are you a current patient of Novant Health Cancer Institute – Matthews? If so, please call (704) 845-8800 to schedule an appointment, speak with your oncology team, and more.
Location Map
Directions to Novant Health Cancer Institute – Matthews
Novant Health Cancer Institute – Matthews (1700 Matthews Township Parkway, Matthews, NC) is located on the campus of Novant Health Matthews Medical Center, just four minutes from Stumptown Park and the Charlotte Mecklenburg Library. The facility is easily accessed using North Trade Street or Matthews Township Parkway.
Patients commuting from Charlotte should expect a 20-minute drive via US-74 East. From the highway, travelers will turn right onto Sam Newell Road. After 1.1 miles, turn left onto Matthews Township Parkway and then, after one-tenth of a mile, make a right. Continue for less than 400 feet and take a left.
For convenient patient access, Novant Health Cancer Institute – Matthews has its own designated parking lot.
Your Cancer Care Team in Matthews
The days following a cancer diagnosis can be rife with uncertainty. Fortunately, you will not be alone. Your Matthews cancer care team, a multidisciplinary team of pathologists, nurses, radiation oncologists, and other medical professionals, will be navigating the twists and turns of this journey with you.
Your Cancer Treatment Plan
Before administering any cancer-fighting medication, your radiation oncology team in Matthews will create a cancer treatment plan. This written plan is a roadmap to recovery, offering detailed insight into your cancer type and stage and appropriate treatment modalities. 
Many patients receive a combination of surgery, chemotherapy, immunotherapy, and radiation therapy. However, the care you receive is ultimately your decision. You have the authority and autonomy to choose your cancer treatment.

Reach out to us online to learn more about our radiation oncology services offered at Novant Health Cancer Institute – Matthews.
Scroll to top