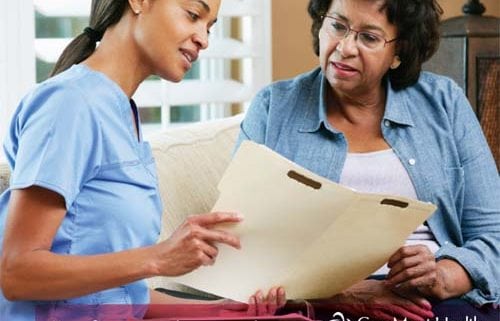 SERO & CaroMont Breast Cancer Clinic Provide Premium Technology and Comprehensive Care for Breast Cancer
Written by: SERO Staff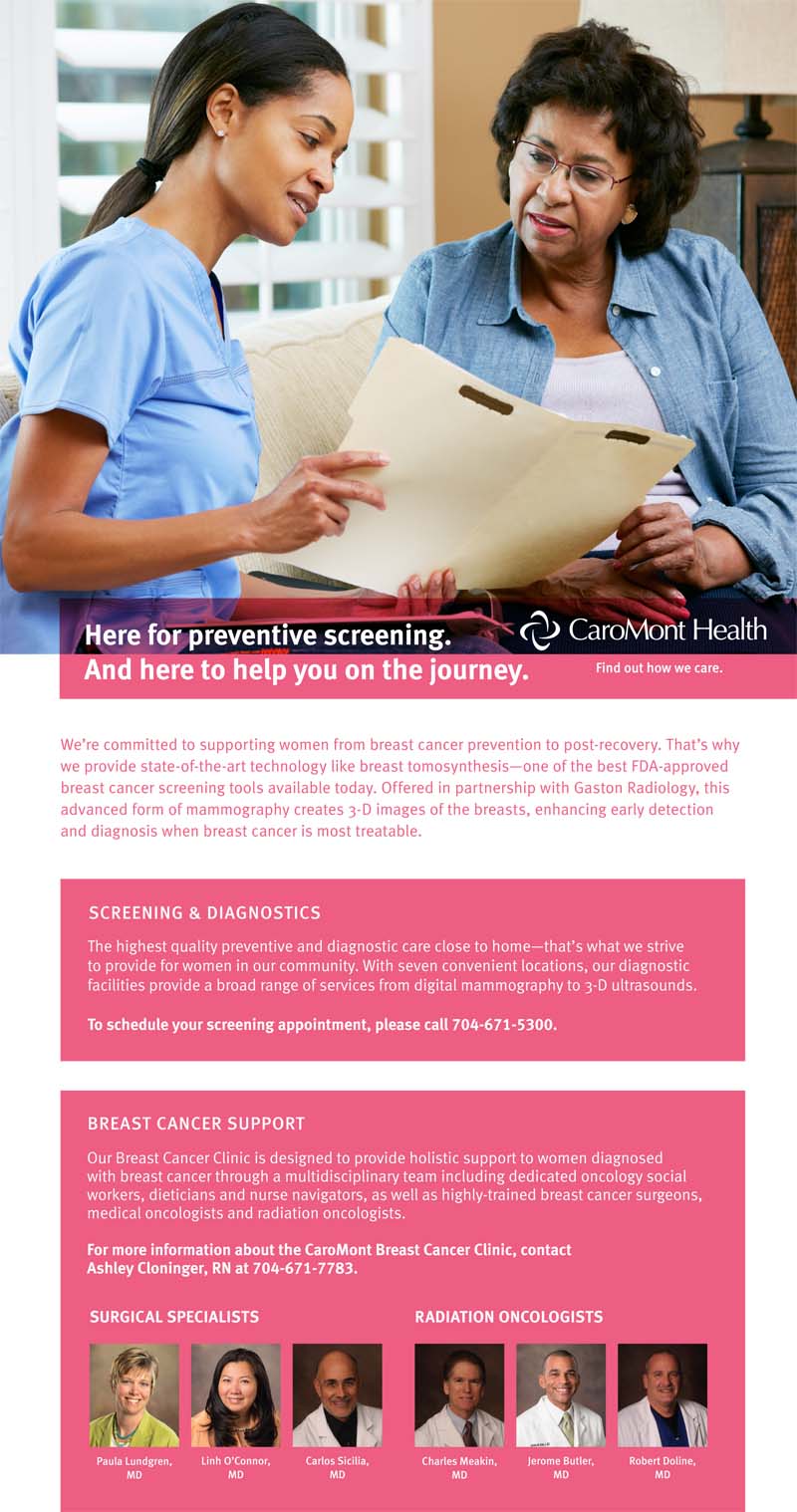 We're here for preventive screening, and here to help you on the journey.
We're committed to supporting women from breast cancer prevention to post-recovery. That's why
we provide state-of-the-art technology like breast tomosynthesis—one of the best FDA-approved
breast cancer screening tools available today. Offered in partnership with Gaston Radiology, this
advanced form of mammography creates 3-D images of the breasts, enhancing early detection
and diagnosis when breast cancer is most treatable.
Screening & Diagnostics
The highest quality preventive and diagnostic care close to home—that's what we strive
to provide for women in our community. With seven convenient locations, our diagnostic
facilities provide a broad range of services from digital mammography to 3-D ultrasounds.
To schedule your screening appointment, please call 704-671-5300.
Breast Cancer Support
Our Breast Cancer Clinic is designed to provide holistic support to women diagnosed
with breast cancer through a multidisciplinary team including dedicated oncology social
workers, dieticians and nurse navigators, as well as highly-trained breast cancer surgeons,
medical oncologists and radiation oncologists.
For more information about the CaroMont Breast Cancer Clinic, contact
Ashley Cloninger, RN at 704-671-7783.
Surgical Specialists
Paula Lundgren, MD
Carlos Sicilia, MD
Linh O'Connor, MD
Radiation Oncologists
https://treatcancer.com/wp-content/uploads/2017/10/Breast-Cancer-AD-thumb.jpg
442
500
John Hinson
https://treatcancer.com/wp-content/uploads/2021/05/logo-base.png
John Hinson
2017-10-20 07:56:23
2019-01-21 22:38:52
SERO & CaroMont Breast Cancer Clinic Provide Premium Technology and Comprehensive Care for Breast Cancer