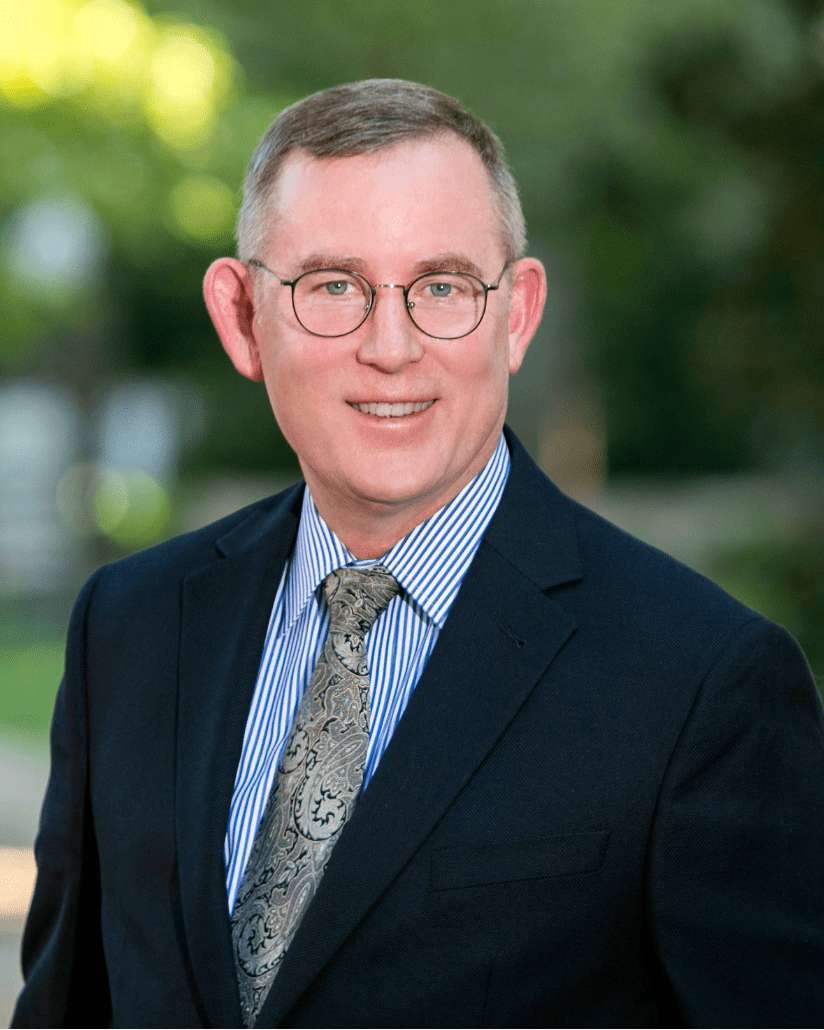 Dean A. Gant, MD
Radiation Oncologist
"I am able to spend the time needed with patients and their families to help them understand their cancer diagnosis."
- Dr. Gant
New Patients/Providers:
(704) 380-0730
---
About
I especially enjoy the challenge of presenting complex treatment options and possible side effects in a way that is understandable to everyone involved.  After retiring from the US Army, I am fortunate to be living in my hometown, Charlotte, caring for the community that inspired me to become a doctor.  When I am not working, my wife and I enjoy spending time with our two grown daughters, sailing, SCUBA diving and outdoor activities.
Education
Undergraduate / Bachelor of Science
—
University of North Carolina
Chapel Hill, NC
Residency
—
General Surgery
Madigan Army Medical Center
Fort Lewis, Washington

Medical School
—
University of North Carolina
Chapel Hill, NC
Postgraduate & Post Doctorate Training
—
Naval Postgraduate School 
Monterey, CA
MS Physics

Military Training
—
Basic Medical Specialist Course
United States Military Academy Preparatory School
Signal Corps Officer Basic Course
Radio Systems Officer Course
Airborne School
Communications Electronics Staff Officer Course
Signal Corps Officer Advance Course
Combined Arms and Services Staff School

---
+

Publications

Gant, Dean A. , MS. Comparison of Alkali Ion Emitters. Naval Postgraduate School, Monterey, CA. 1991 (Graduate Student Thesis) Experimental evaluation of alkali ion emitters as possible ion sources for use in Satellite Charge Control.

Gant, Dean A., MS, '98, Brusett, Kent A., MD, Yankaskas, James R., MD, Egan, Thomas M., MD. Gamma Interferon Induced Upregulation of Human Endothelial Cell Major Histocompatibility Complex Antigens: Inhibition By Serine Protease Inhibitors. Fax UNC Student Medical Journal, UNC School of Medicine, Chapel Hill NC. Spring 1996; 11:55. (Medical Student Abstract) The experiments evaluated the effects of serine protease inhibitors on the ability of human endothelial cells to upregulate the expression of surface adhesion molecules (ICAM, VCAM, ELAM) and Major Histocompatibility Complex antigens (HLA-DR). Endothelial cell expression was determined by flow cytometry. Presentation: Oral with Powerpoint slides, January 31, 1996 Student Research Day, UNC School of Medicine

Poggi MM, Gant DA, Albert PS, Sewchand W, Warlick WB. Marker seed migration in prostate localization. Int J Radiat Oncol Biol Phys. 2003 Aug 1;56(5):1248-51.
---
+

Selected Meeting Presentations

1. Warlick WB, Gant DA, Albert PS, Sewchand W, Poggi MM. Marker Seed Migration in Prostate Localization. American Society for Therapeutic Radiology and Oncology 44th Annual Meeting, New Orleans, LA, October 2002.

2. Brooks JP, Albert PS, Wilder RB, Gant DA, McLeod DG, Poggi MM. Long-term salvage radiotherapy outcome after radical prostatectomy and relapse predictors. J Urology. 2005 Dec; 174(6):2204-2208.

3. Hudak JL, McLeod D, Brassell SA, Gant DA, Shaar S, Judak RP, Dean RC, McGarvey MD, Tulin SJ, Dozier R, The Design and Implementation of a Multidisciplinary Prostate Cancer Clinic. Urologic Nursing. 2007 Dec; 27 (6): 491-498
---
Comments are closed.
Jeffrey G. Kuremsky, MD


Robert M. Doline, MD